The last exhibition InterCHARM 2015 has once again confirmed that we do the right business.
Although the specifics of the event brought together mainly the representatives of the Beauty industry, and most visitors of InterCHARM came to see the novelties and developments in the field of cosmetics and perfumery, our stand was not empty.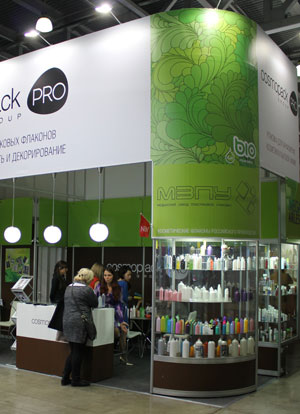 MZPU's team thanks all the visitors of the Cosmopack Pro Group's booth, who were attracted by the products of the plant, and who have expressed a sincere interest in our bottles and possibilities of final decoration. Among those who came to the stand were representatives of the cosmetic industry, beauty salons, private brands and companies which were looking for new suppliers and possibilities of import substitution against a rise in price of the European packaging.
We were pleased to meet at the exhibition our mutual clients that presented on their stands the finished products, packed in plastic MZPU bottles.
We are open for cooperation and always ready to help in realization of your packaging projects!