The consumer goods market is steadily growing and entails increasing demand for high quality packaging. Manufacturers of various goods' categories are searching for the pack and closures enable to meet the requirements of the new unique formulas.
The manufacturers often have difficulties in choosing the optimal packaging unit and are spending time and effort on finding the proper configuration. Being manufacturers of plastic packaging for the beauty industry, household and auto chemicals, we have significant experience in the implementation of packaging projects for non-standard products.
In our portfolio you can find examples of such ready products like cosmetics for animals, cleaning means for consumer electronics, chemicals, washing detergent for down clothing, products for aquariums and more. All the projects presented in the Portfolio, as well as those that are not included in the packaging examples, are the independent developments of our company.
Ready-made solutions for packaging
We offer ready-made solutions for packaging of various consumer products thanks to close cooperation of all parties of the group of companies Cosmopack Pro Group, which includes MZPU plant: technical engineers, designers and specialists in the field of packaging.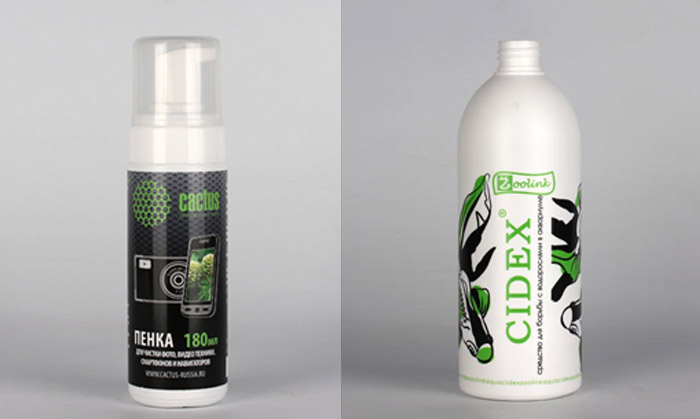 From concept to the production and decoration
The versatility of bottle packaging has made them popular and commonly used packaging choice for cosmetic products, and other industrial and consumer goods. Selling plastic packaging wholesale we are ready to provide a full range of production services, from concept and industrial design, to the production and decoration of the final unit.
We have gained significant experience in the field of production of plastic bottles of different shapes and have the necessary abilities and tools to design exclusive customized shape - from sketch to drawings and production batches.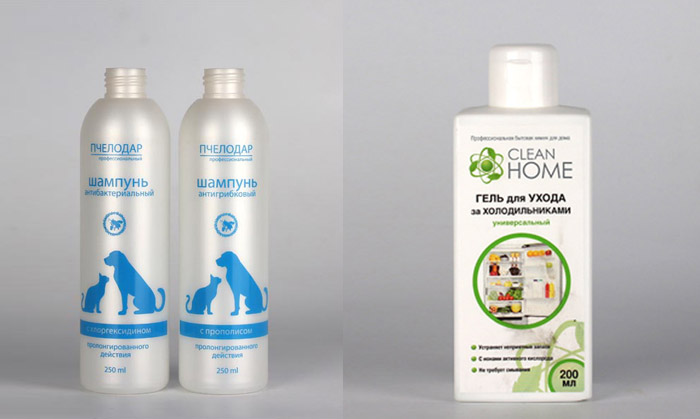 Selection of the necessary components for bottles
We can undertake the obligation for selection of the necessary components (closures, caps, pumps and dosing systems) that will meet the requirements of the final product and is most beneficial to dispense products. Having established long-termed cooperation with manufacturers of closures and dispensing systems from Europe and China, we guarantee the precise and full compliance with packing and cover (pump), no leakage problem and high quality of the packaging in general.
To find the shape of the future pack you can either alone or contacting our experts. Please:
call by phone +7 (495) 739-49-55 OR