Dear friends, partners and clients!
We welcome all of you to our new website, which was created by joint efforts of all our employees.
We have tried to make this web site informative but and convinient! We collected here all precise descriptions of all cosmetic plastic bottles we produce and of the opportunities in the field of packaging decoration we provide in our production.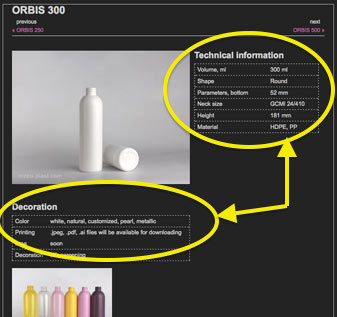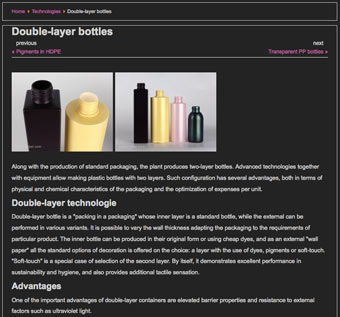 There is an oppotunity to print full information in readable veiw for every bottle.
You can search the bottle of exact shape and volume among whole bottle's range.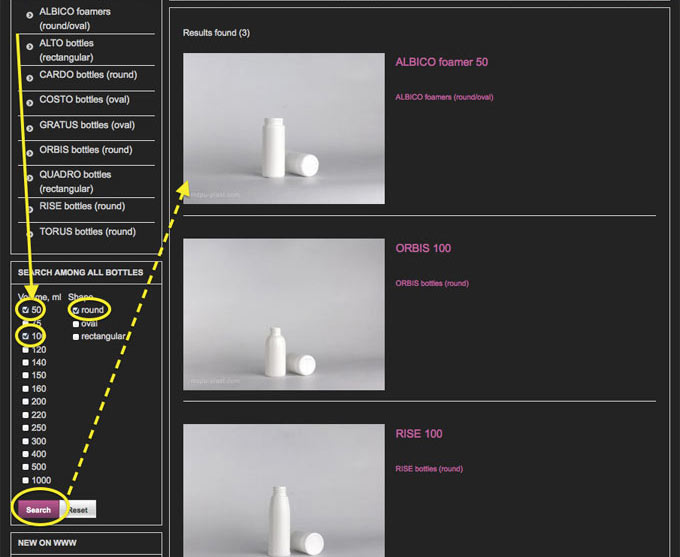 We invite you to study the full range of services our plant offers its clients. Also please see examples of realized projects which demonstrate how our packaging can be easily adapted to the needs of a variety of cosmetics, hygiene products, household chemicals and other products.
If you cannot find requested information, we will answer all your questions with great pleasure.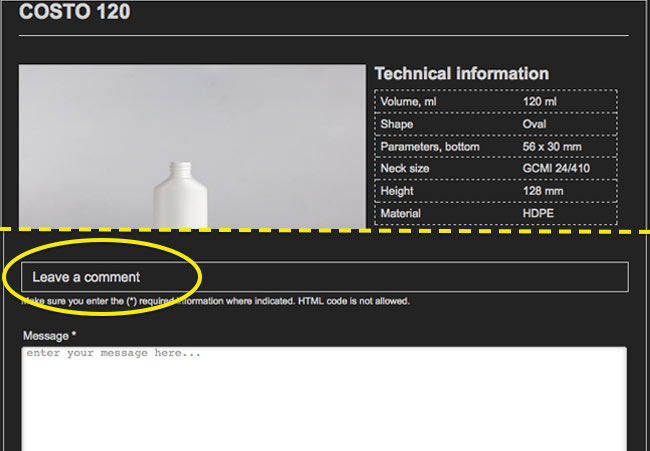 Look! Choose! Order!