Cosmetics and personal care products take considerable place on the market and presented by various items. Being a major producer of plastic packaging we realize and wholesale cosmetics bottles every month.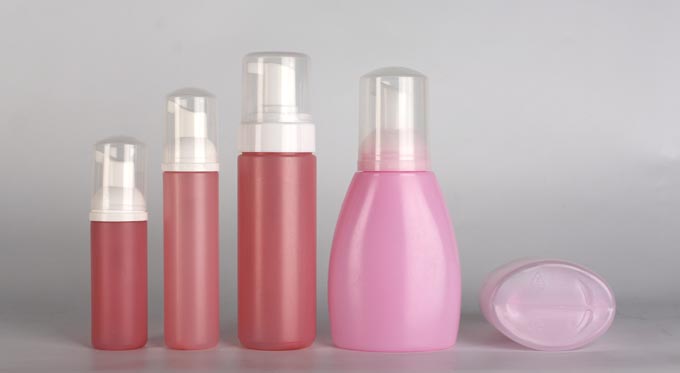 Why plastic bottles?
The popularity and widespread use of plastic cosmetic bottles is conditioned by some obvious reasons we'd like to mention:
Universality
Our plastic packaging is presented by 9 bottles that give a chance to choose the most suitable packaging proper to each product. Plastic material is preferable for packing bath and body items, hair care, body care, skin care and nail care products and it is confirmed by many cosmetic brands and trade marks. Standard necks make it possible to complete plastic cosmetic bottles with various closures, pumps, sprayers and dispensing systems. Different closures' configurations, shapes and construction can be adapted for any item creating individual and original appearance. Choosing series Albico, presented by foamers, one can benefit from making new products with additional value.
Indeed, cosmetic bottles have good characteristic of chemical resistance, safeness, compatible with cosmetics formulas.
Versatility
Depending on the brand's demand and product's characteristics it's easy to take any volume and shape. Round, oval or rectangular configurations are classic beyond time. Our assortment offers volumes from 50 ml up to 1 liter. Choosing full series or some items within a bottles' family, one can make line of products in uniform style. Orbis, Cardo, Lines or Rise series is optimal chose for shower and hair care products as well as for other cosmetic products. Alto and Quadro is a good way for packing cosmetics for man.
Sustainability
Possibility to produce the range of bottles from bio raw materials makes our bottles sustainable, biodegradable and eco-friendly. Choosing plastic bottle for cosmetics wholesale, producers can considerably contribute to the eco situation in the world.
Customization
Every bottle can be realized wholesale either in standard version (clear or white) or decorated with silkscreen printing or other final covering (colored, pearl or metallic colors, soft-touch, strip line, luminophore pigments). Prom design allows creating customized and exclusive packaging.
Safeness
Unlike glass packaging plastic bottles are more suitable for products used in the bathroom. It doesn't break, lightweight and also provide good level of protection for liquid cosmetics products such as shampoos, balsams, shower gel and cream.
All series of cosmetic plastic bottles wholesale are available!